PERSONAL TRAINING
PERSONAL TRAINING
Each of our trainers will provide you with a customized program based around your wants, needs, and comfort level. Whether you want to lose weight, gain muscle, or simply feel more confident and less pain we can help you get there. They will also work with you as long as you wish to help monitor your progress and adjust your training appropriately. We've also had many, many clients start with a trainer to "learn the ropes" before augmenting their training with classes. Your trainer will also be able to help you build a foundation of strength, learn proper technique, and minimize your risk of injury. We all work together here!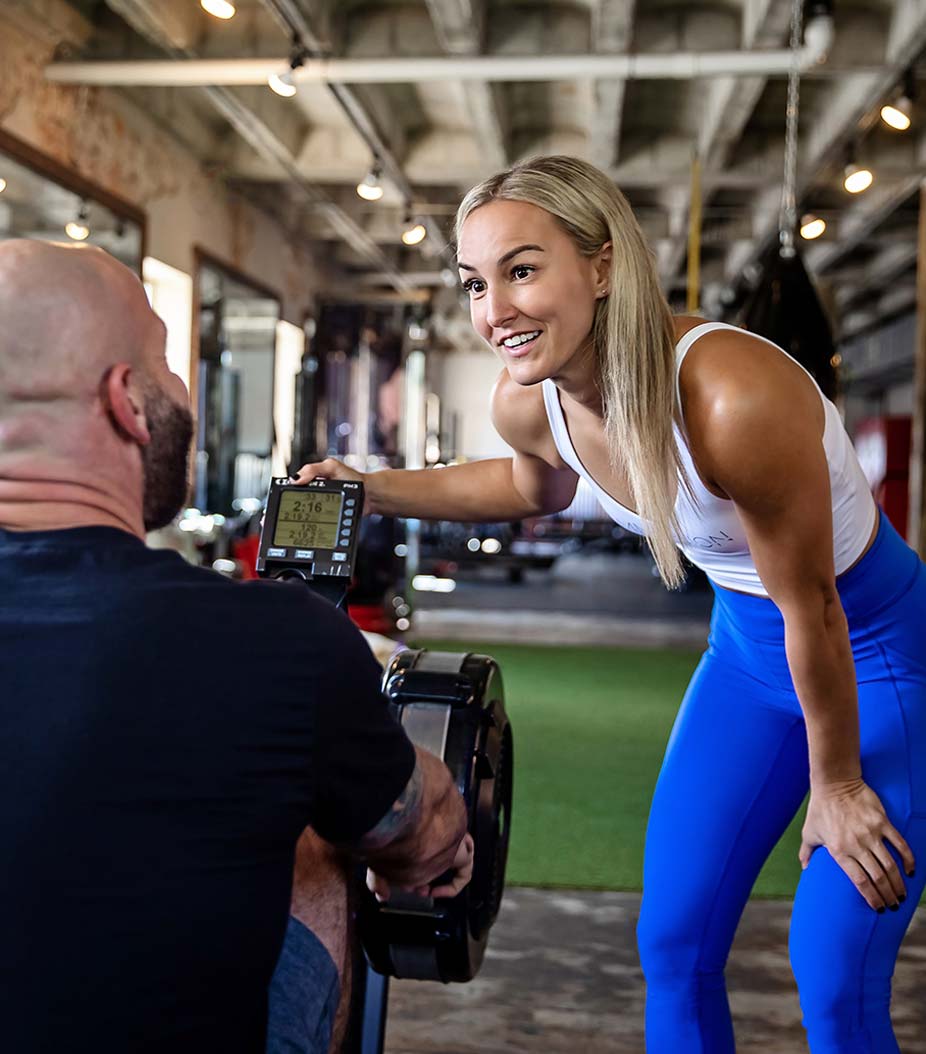 Amber is the fearless leader and mastermind behind The Training Room Atlanta. Her determination and dedication to improving not only her clients and those around her, but also herself, has made her one of the most influential and motivating fitness professionals in her industry. Amber is now accepting semi-private training sessions incorporating assessment, performance, recovery and nutrition all in a new training studio space.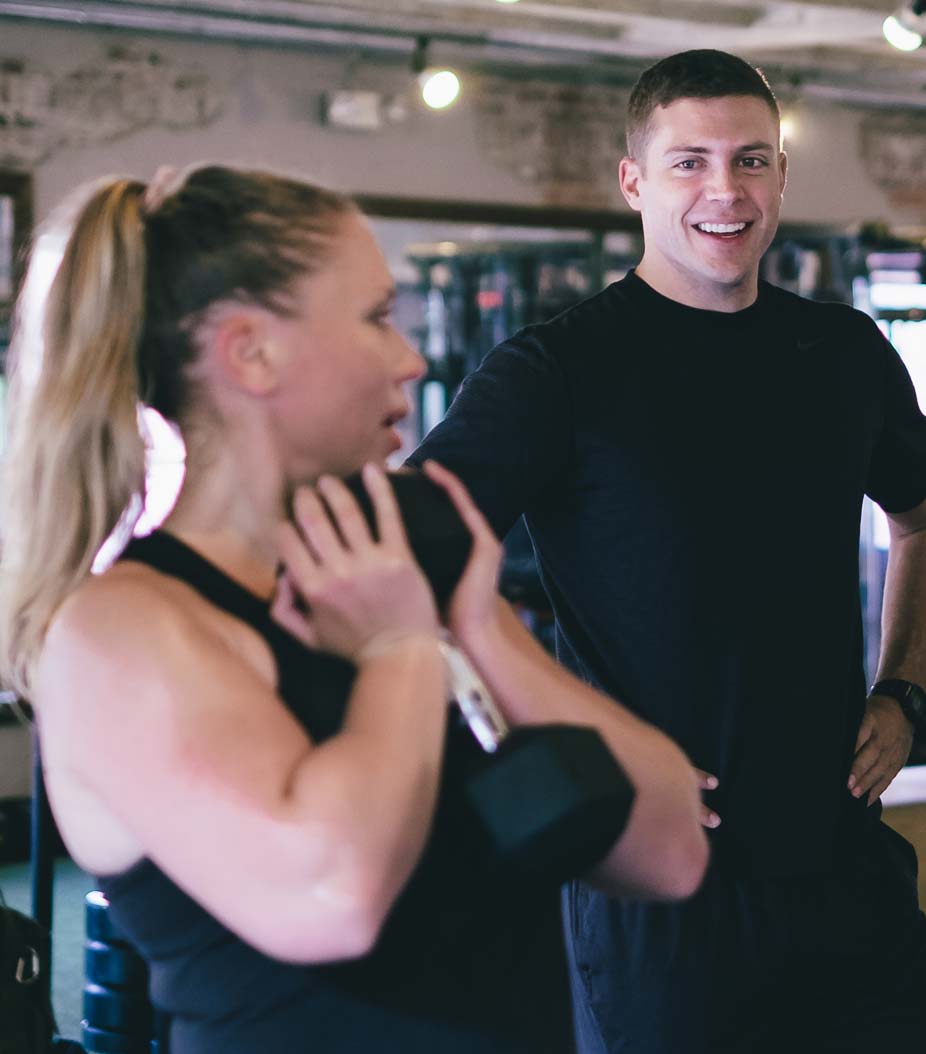 Bo has been a personal trainer for over a decade and specializes in strength training and muscle-building. He believes in long-term solutions built on better habits, helping his clients learn proper technique to give them autonomy, and always being honest. He has a masters degree in Exercise Science from UGA, where he spent two years as a kicker on the football team. Bo is a Certified Strength and Conditioning Specialist through NSCA and has spent thousands of hours on continuing education. When he's not training clients, working out, or reading about fitness and nutrition, he enjoys listening to metalcore and reading about stoicism to keep him from arguing with strangers on the internet about things that don't matter.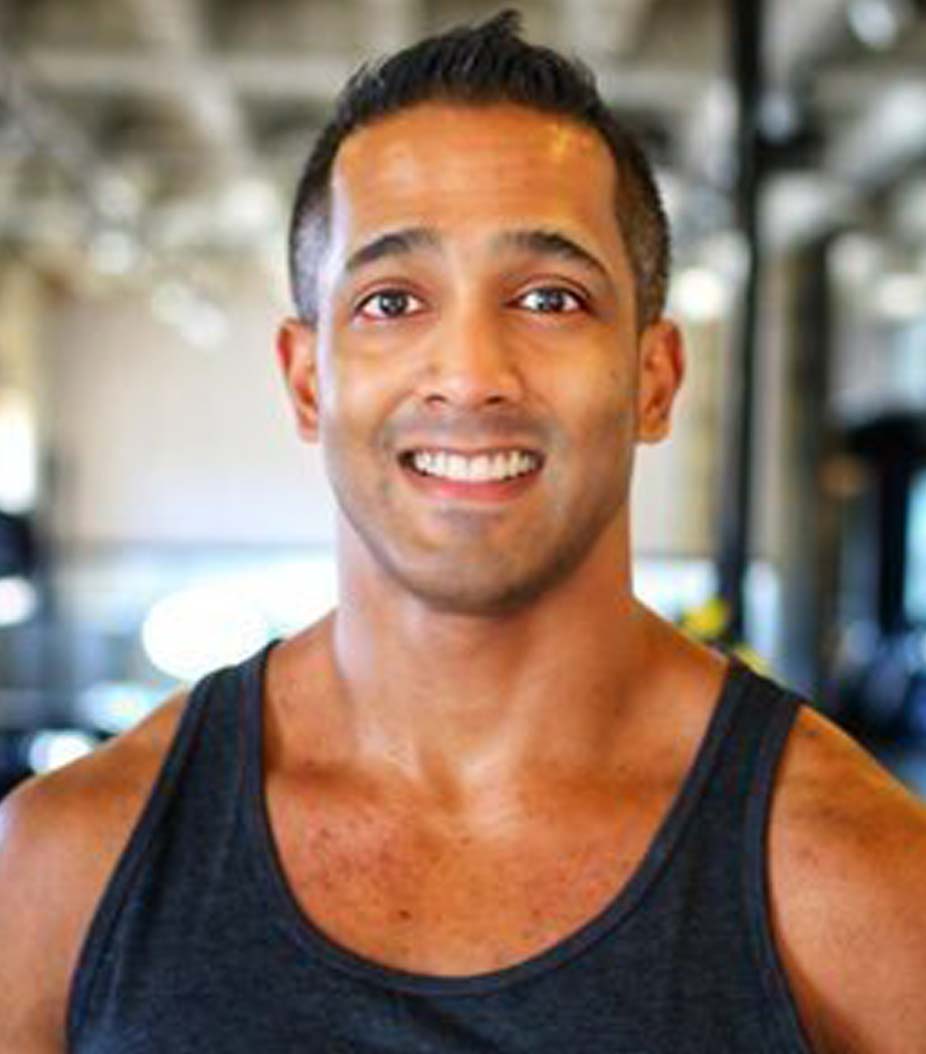 Dr. Maurya received his undergraduate degree in biology at georgia tech, then went on to complete his medical training at the Medical College of Georgia.

By implementing a comprehensive knowledge of human anatomy and physiology, as well as an understanding of disease processes, V helps his clients reach their full physical potential safely and effectively. He has a level academic credibility and scientific rigor that is rare among personal trainers.

Dr. Maurya is certified through the National Council for Certified Personal Trainers and the American Council of Exercise.
Mike brings a wide variety of training experience to The Training Room. His career began as a sports performance coach at the collegiate level where he worked with athletes at ball state, Stanford, University of Virginia, and UGA, where he also received his Master's Degree in Exercise Science.

After that, he worked in several private facilities with clientele ranging from high school athletes to grandparents looking to keep up with their grandkids and everything in-between. He also worked with the 2014-15 atlanta hawks as a strength and conditioning coach, where he helped to implement strength training, conditioning, rehabilitation, and nutritional strategies to one of the top teams in the league.

Mike believes that every training modality has a time and place and always keeps his client's goals in mind. He knows there are several ways to accomplish any task and enjoys the challenge of finding the right path for each individual he works with.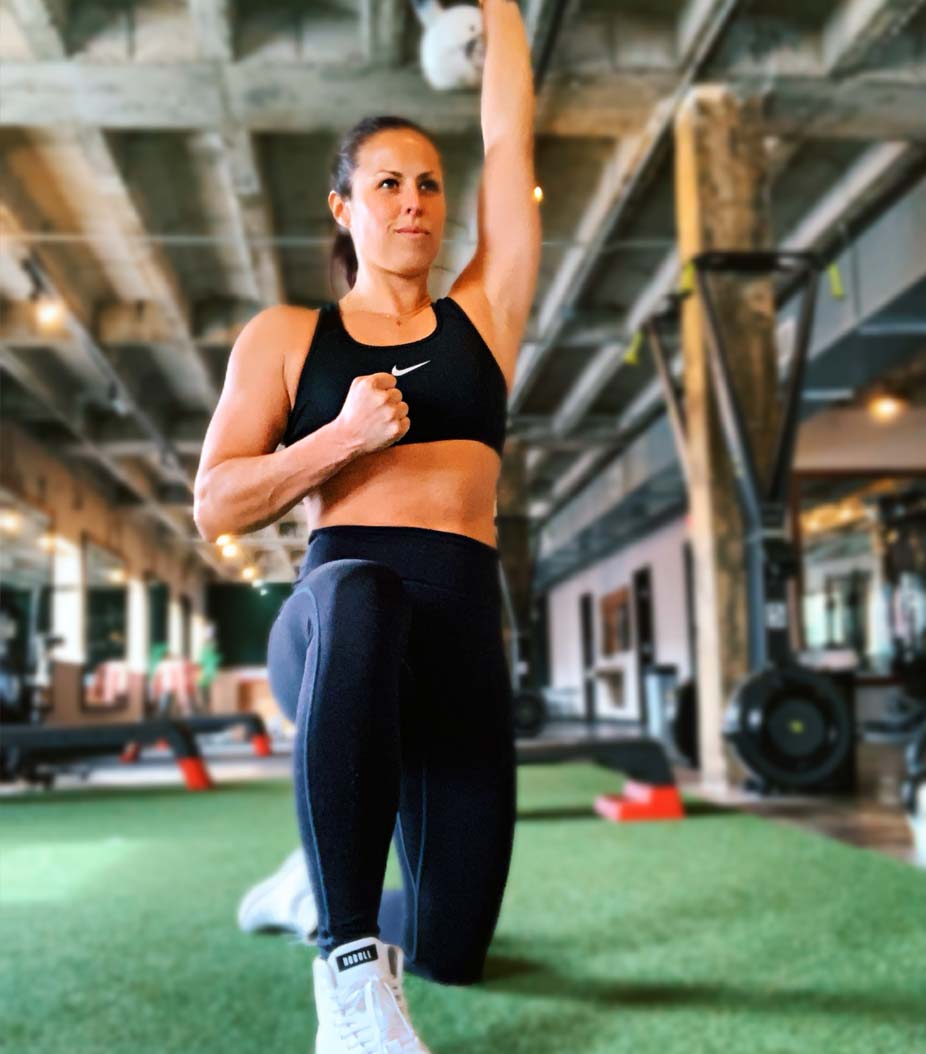 Kate Langinauer is a psychologist turned fitness professional and adventurer, all the way from Helsinki, Finland.

After graduating with a master's degree in psychology, she decided to chase her dreams and dedicated her time to improving the lives of people around her.

Kate is a certified personal trainer and health coach. In addition to 1-on-1 coaching, Kate has extensive experience from teaching boutique fitness classes and leading fitness events in NYC, Miami and Atlanta.

Along with inspiring people to become more fit, Kate helps her clients recover by providing assisted stretch and Hypervolt massage sessions. Kate speaks four languages and has worked with clients from all over the nation and the world.

Her mission as a coach is to create an atmosphere of trust, motivation, and camaraderie.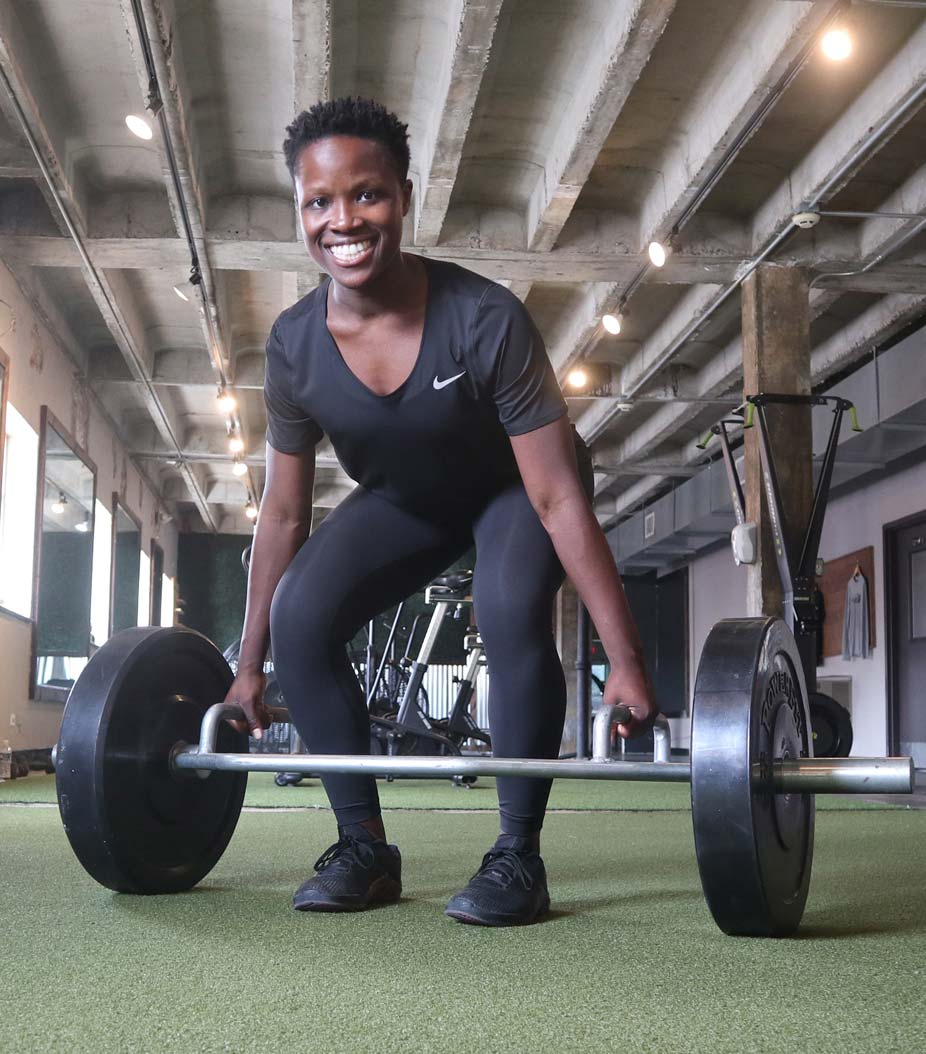 Geraldine is a Brooklyn Natvie with seven+ yrs of personal training experience. She has a Health Science Bachelor's Degree, with additional certifications ACE-CPT, FMS level 1, USAW Sports Performance LVl 1 Coach, DBC LVl 1 Coach, Pre/Post Natal Specialist, and Integrated Stretch that round out her experience.

Health Science BS, Southern Adventist University • Certified Personal Trainer, ACE • Functional Movement Screen Lvl 1 (FMS Lvl 1) • Senior Fitness Specialist • Pre & Post Natal Specialist • Integrated Stretch Specialist • DBC Lvl 1, Dumbells, Barbells & Cables • Olympic Weightlifting Lvl 1 Coach, USAW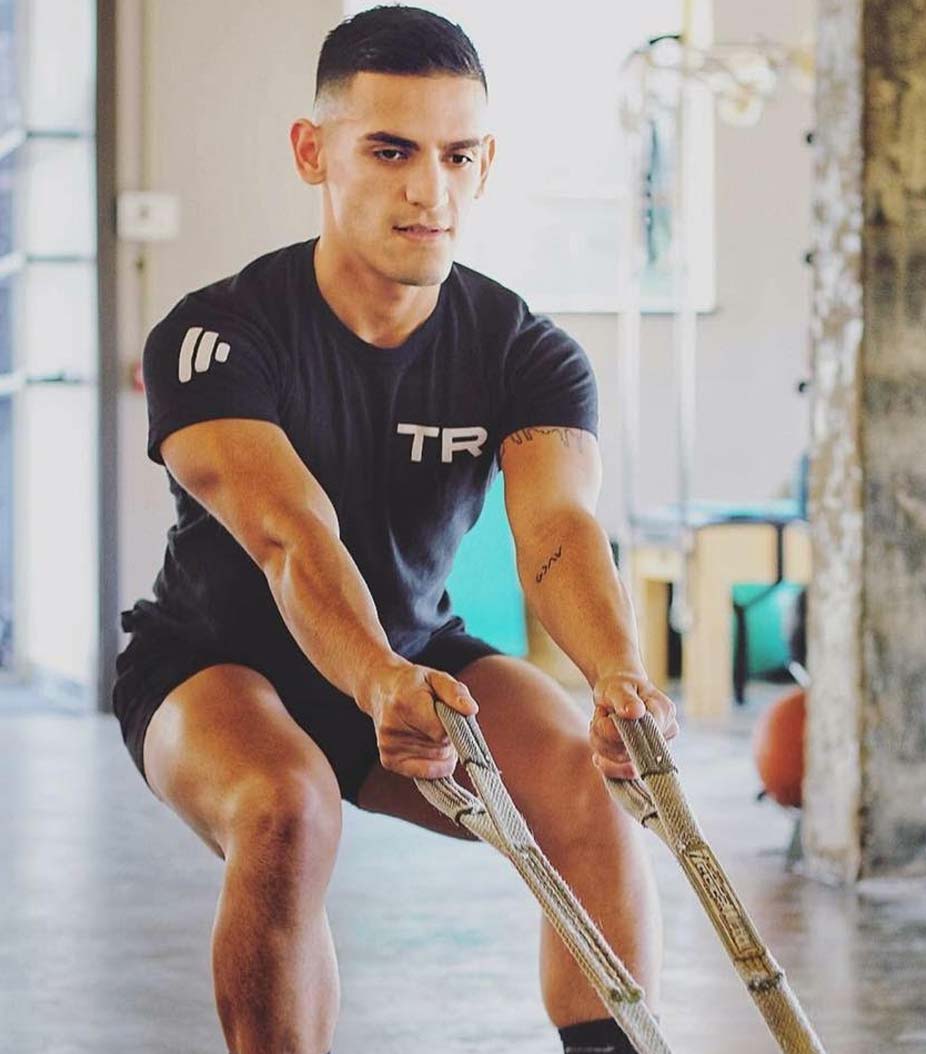 José is born and raised in Atlanta, Georgia and graduated from Georgia State University with a BA in Exercise Science where he obtained his ACSM Health Fitness Specialist certification + his AFAA Group Fitness Instructor certification.

Since graduating in 2015 José has trained all over the Atlanta area which has given him experience in aerobic/strength training, HIIT, metabolic testing, weight loss, and more.

José's passion for fitness shows in every challenge by helping his clients' step outside their comfort zone while making them smile at the same time no matter what.

His daily goal is to touch the life of an individual with his passion and talent he has been given every single day.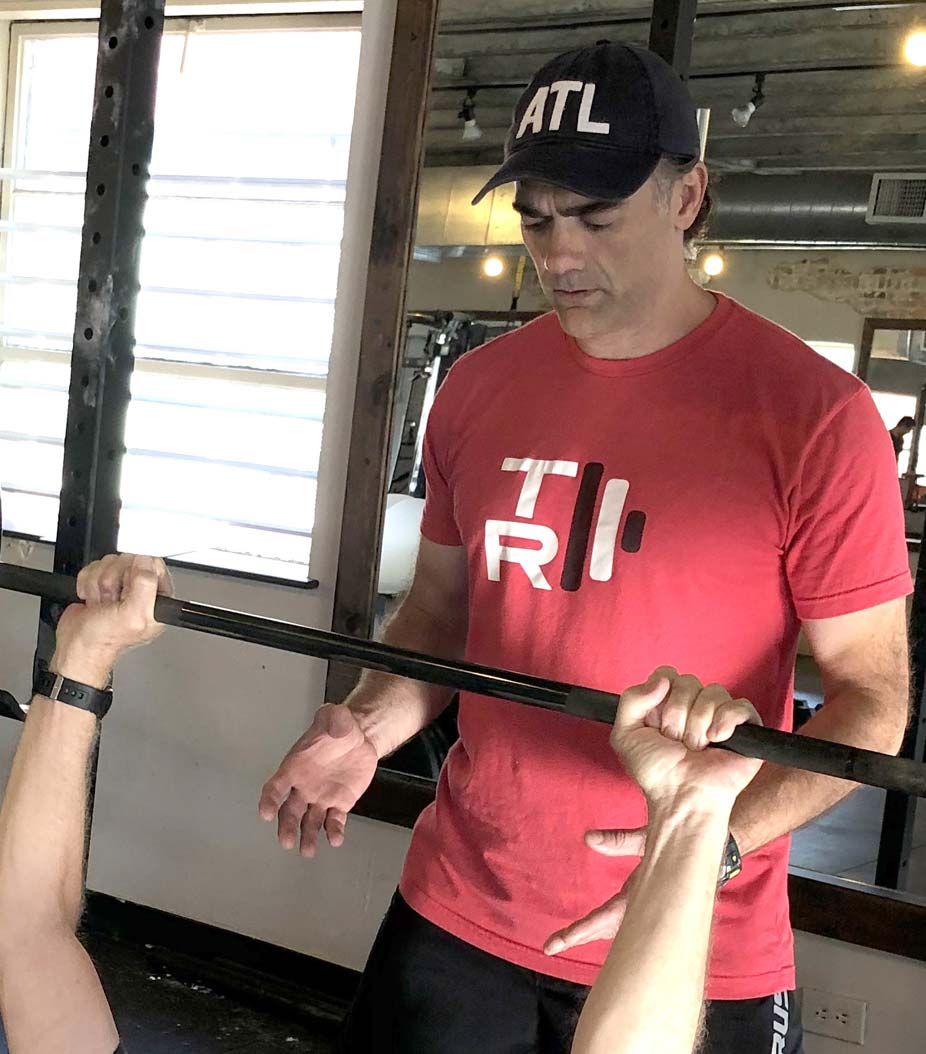 Mike has been a fitness professional since 1996. His long career includes training thousands of Atlantans, owning one of the city's longest running fitness boot camps, and starting the fourth CrossFit affiliate in the city.

An amateur athlete for most of his life, it was as a collegiate rower in Ithaca, New York where Mike really fell in love with fitness. Athletics never came easy for him, always having to work a little harder and practice a little longer. Not being a natural athlete has helped him to connect and work well with clients of all fitness levels.

Mike believes in a well rounded, balanced approach to creating a fit lifestyle by setting achievable goals to build on, whether they be for weight loss, strength gain, or increasing performance in the gym and in life.
Eddie "I am" George started boxing in 2011. He fell in love with it and has dedicated his life to the sport. It's a new challenge every day and has made him dig deep to realize who "I am." Eddie credits boxing with being the best thing he's done for himself physically, mentally and spiritually. His goal is to make the US team at the end of the year. Eddie is a 3 x Sugar Bert National Champion, 2 x silver medalist Georgia State Golden Gloves, and 2 x Georgia games champion. He enjoys dancing courageously through the chaos and wants you to join him in the BOX.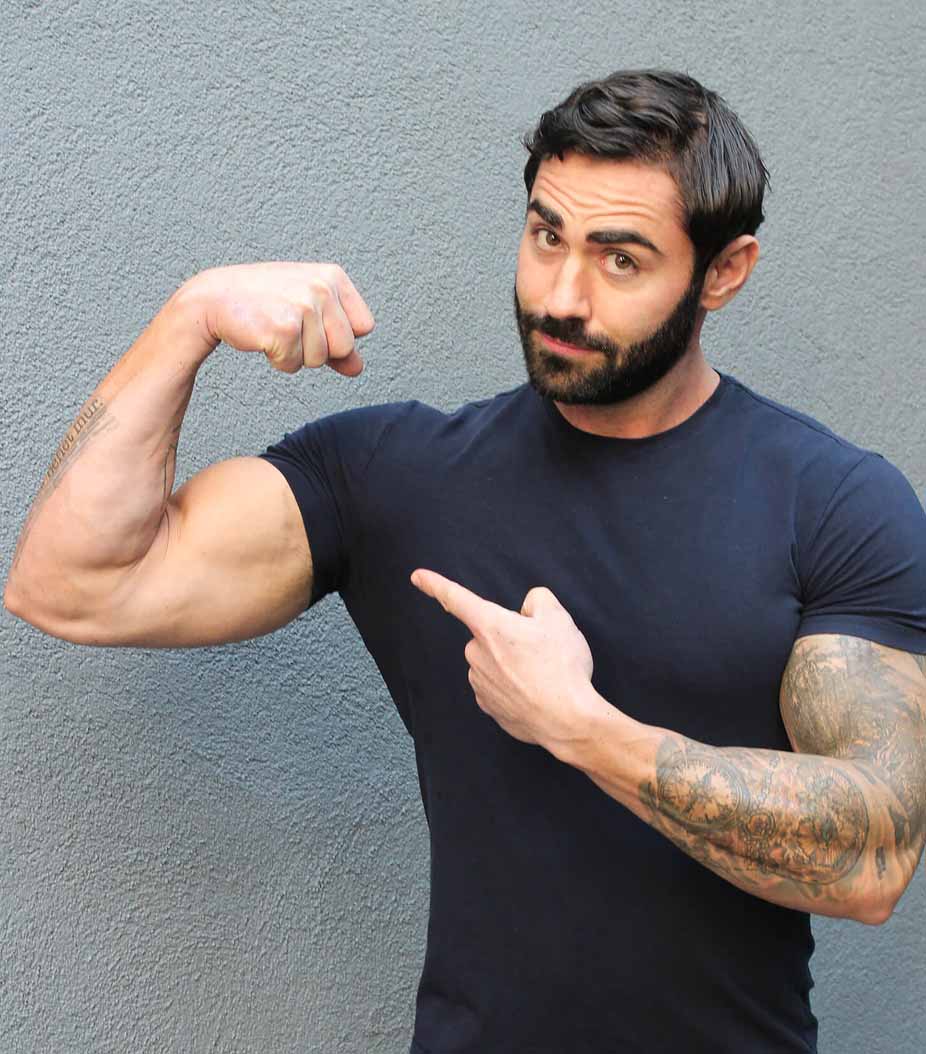 Born and raised in Montreal, Canada, Phil is a globe-trotting, food and language loving one-stop fitness guru. He is a Cancer survivor; a top MBA honor's graduate; a bona fide Celebrity Trainer and iFit coach; a nutritionist; a globally published author; and, most important of all to him, a proud husband and father of four. He's also an empath that "has the outsides of a grizzly bear and the insides of a Japanese anime girl."

After a 5 year battle with childhood Cancer where he learned first hand how scary a frail body can be, Phil's insatiable appetite to be as healthy, educated, and happy as possible began young–and never stopped. He firmly believes that EVERYONE should have equal access to expert knowledge and services if they are willing to put in the work. Phil has worked with many celebrities, including: Van Jones, Steve Howey, Sarah Shahi, John Ross Bowie, Mireille Enos, Brandon Quinn, Jesse Tyler Ferguson, Toby Onwumere, All Time Low, and more. At the end of the day, he is a simple guy and a true people person. "Work hard and be nice to people." It's simple. You talk, I listen. Vice versa. Repeat. Now let's train, I am your guy!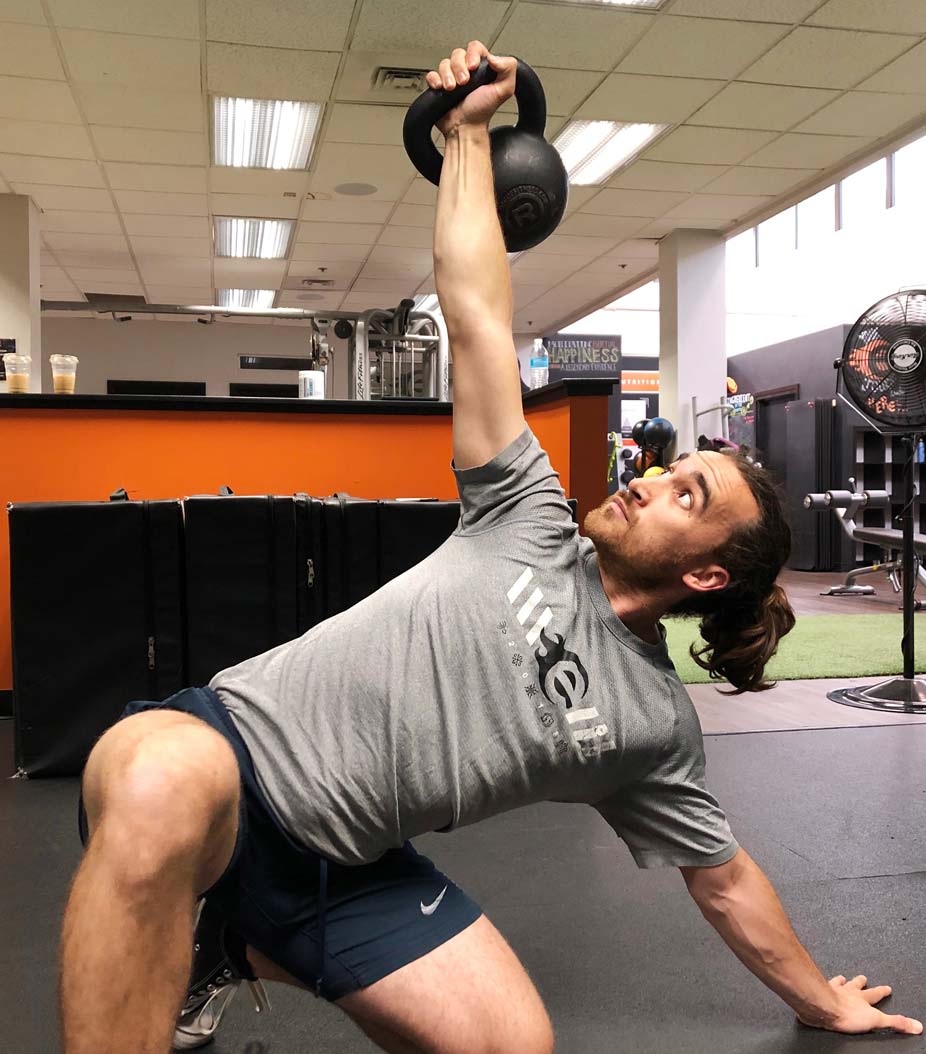 Alex has been a personal trainer for 14 years, working with a wide range of clients from high school and college athletes to crossfitters to general fitness clients at all skill levels. Alex believes there is a path for everyone to get stronger and more fit and hopes to help all of his clients find theirs. Alex moved to Atlanta after spending time in Miami, Chicago and St. Louis. He loves hiking, cooking and spending time with his wife and their two dogs.

MS Ed. Kinesiology • CSCS • FMS L2 • NCSF CPT, Strength Coach, Sports Nutrition • CPR/AED
Anyla wears many hats as a former athlete turned fitness professional & traveler. As founder of the Fulton Fit Academy LLC, she is dedicated to building a fitness and wellness community that supports her belief in creating an active lifestyle. As a personal trainer, Anyla is intuitive. She knows what to give her clients on any given day: a listening ear, an old-fashioned ass-kicking, a refined training strategy, and everything in between. By combining her knowledge in the areas of strength training, HIIT, weight loss, and more; she is able to create a strategic program for each of her client's goals.
Let's get you started on your journey to becoming mentally and physically fit.
ISSA: Certified PT, Group Trainer, Nutritionist, CPR/AED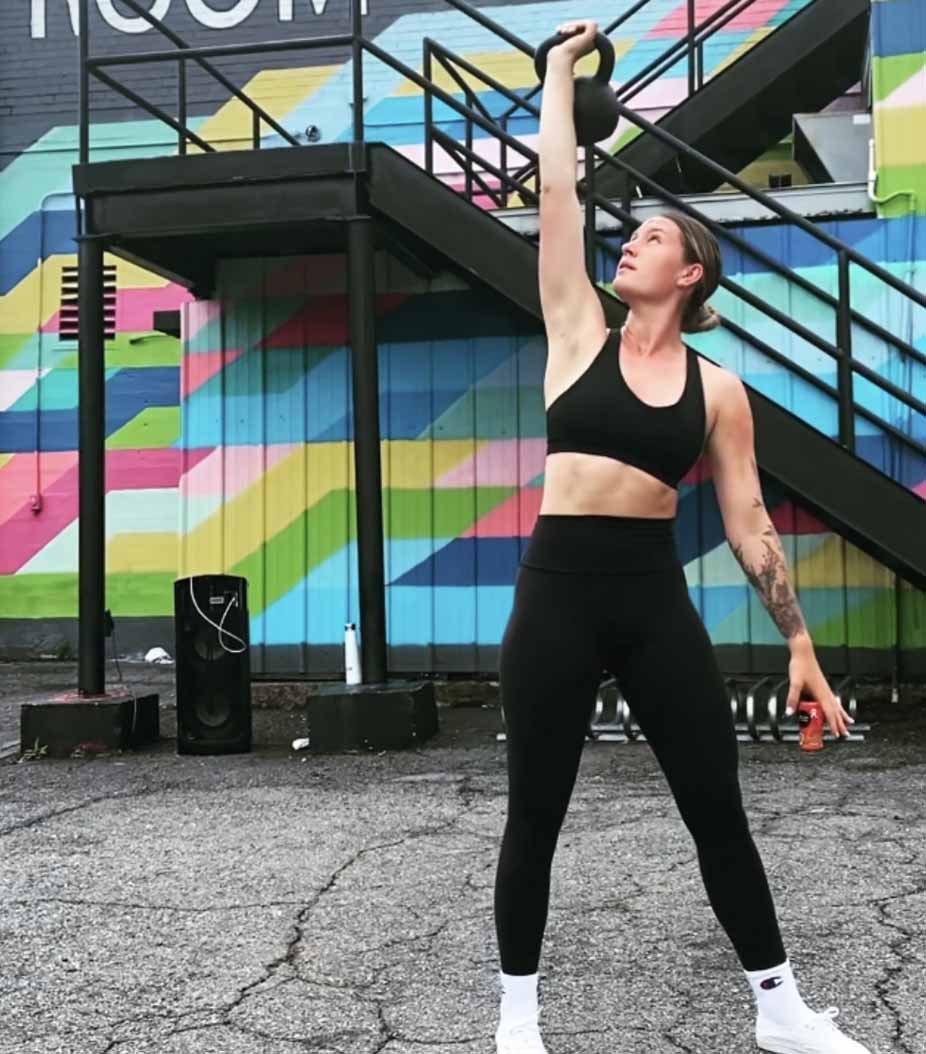 Madison is from Atlanta, GA and graduated from GA State University with a Bachelors Degree in Exercise Science. She has her ACSM- Exercise Physiologist certification as well as 200 hour RYT certification. Madison has a passion for educating clients and helping them reailze that living a healthy life doesn't have to be complicated. She believes in a multi-faceted approach of health, fitness, and wellness to help clients achieve their goals. When she's not with clients 1:1, you can find Madison coaching Lean classes here at TTR, on a soccer field, or rollerblading the Beltline with her dog.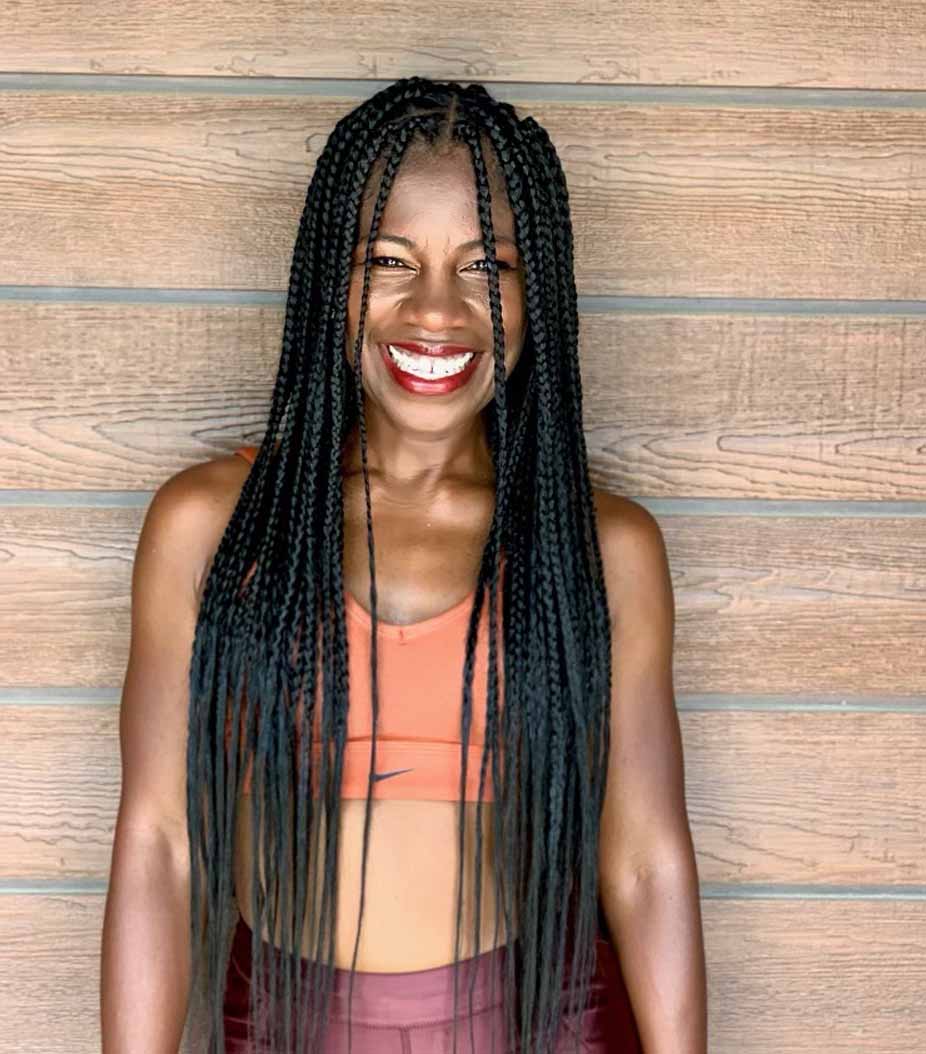 There are some things in life that really matter to Anggie; health is one of them. Anggie has worked in fitness for the past 20 years making a difference in people's lives. Following her purpose in life, she quit her engineering job, jumped off the cliff and worried about the wings later. In college she trained people out of passion but then later educated herself on fitness and received her certifications from ISSA, NASM, and ACE. She dedicated 600 more hours to learning more about exercise science and received a diploma from National Personal Training Institute where she later became an instructor, teaching other people how to be Personal Trainers. Needless to say, she loves what she does! If one life is changed through her instruction, it's worth everything. Her motto: "Make s@#t happen!"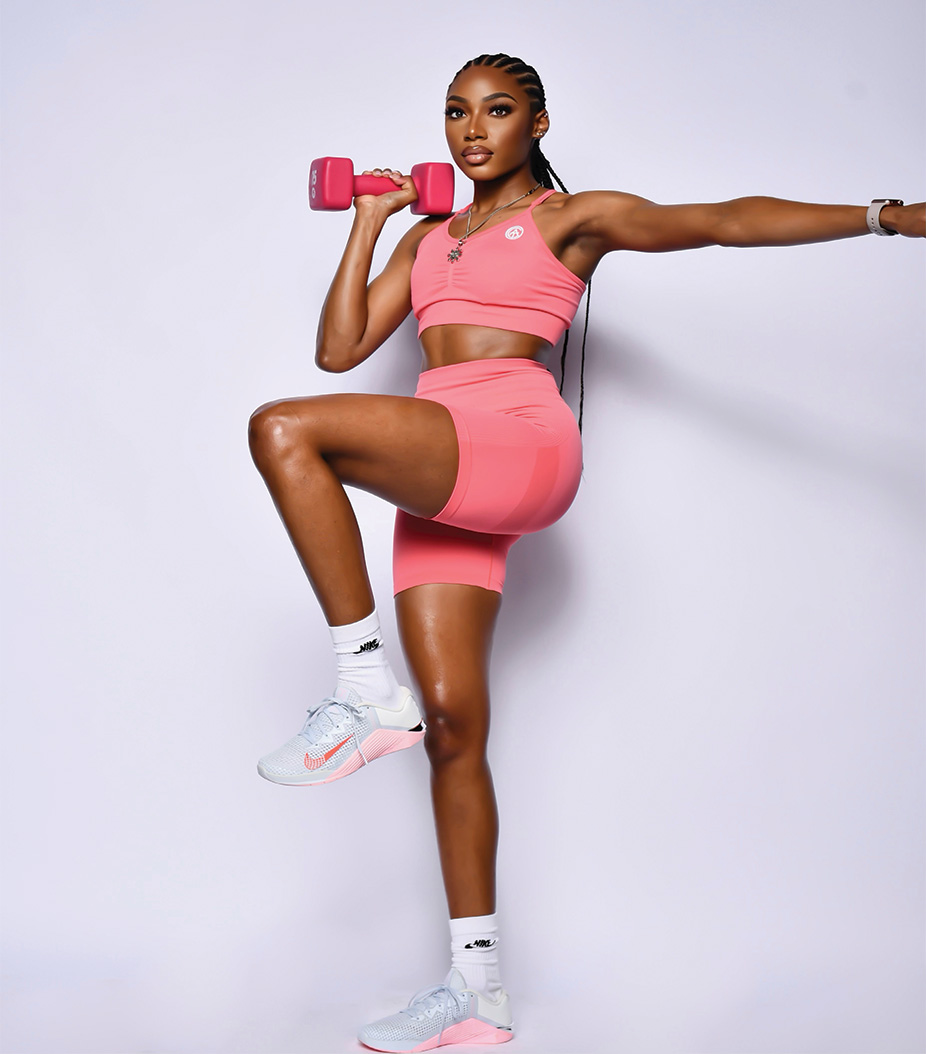 Cato is a former professional softball player turned Certified Personal Trainer and Nutritionist. After graduating from HBCU Claflin University B.S. and Georgia State University M.S., she turned her love for sports into a passion for athletic training. As a former pro athlete, she has an understanding of fitness, teamwork, dedication, consistency and "trusting the process". Cato exudes confidence and compassion, which she instills in all of her clients. Cato also owns an athletic wear line, Compete And TakeOver, LLC.

"The mind limits the body"

Training methods: strength training, circuit training, isometrics, bodyweight exercise and high-intensity interval training

ISSA, CPT, Nutritionist, CPR/AED