TRY OUR NEW
INFRARED
SAUNAS →
As Atlanta's premier fitness facility, The Training Room ATL is a one stop shop for all of your health and fitness wants and needs.
Whether it's looking better, performing better, or simply feeling better, this 15,000 square foot facility will provide you with all the tools and knowledge you need to reach your goals. From personal training to group fitness, to pi-lates, to infrared saunas and other recovery modalities, to body scans, to nutrition - we have it all.
Group fitness training at The Training Room ATL is designed to help you be the best you can be. When you are ready to change your mind and body, it is time to check out our group exercise in Atlanta, GA. We are committed to helping you achieve and exceed your fitness goals. You will see that in every group fitness training program and class we offer. All you need is the right team by your side to support you.

Our HIIT gym in Atlanta, GA, is designed differently from others. We provide everything you need in one place, including experienced and trained professionals who can guide you towards creating and meeting your goals and expectations. We can help you with one-on-one training. Or, you can check out our fitness classes that are designed to be modern, high intensity opportunities to achieve your health and wellbeing.

If you have put off getting a gym membership in Atlanta, GA until now, let our team be there to help you. Check out what we can offer in personal training as well as group fitness training today and get started on your future.
Read More →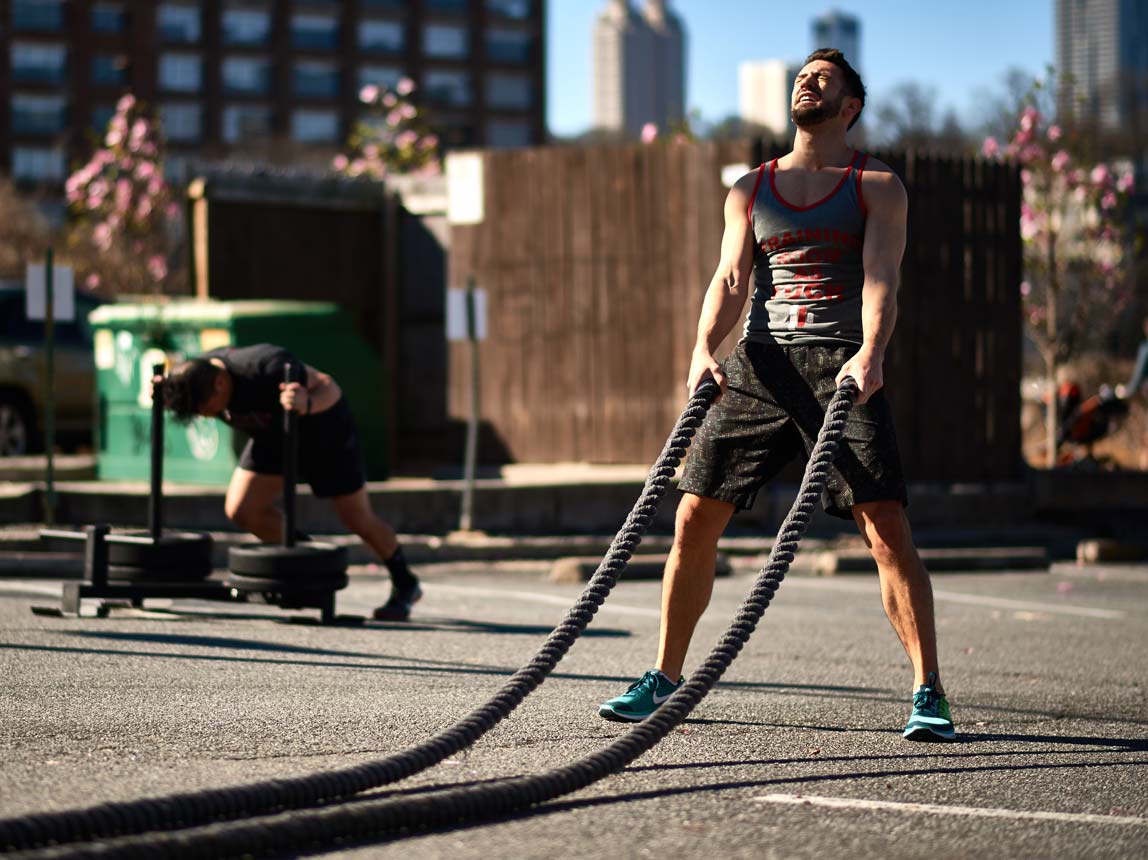 VOTED ATLANTA'S BEST STRENGTH CLASS, TRSTRONG IS OUR SIGNATURE STRENGTH AND CONDITIONING CLASS FEATURING OUR FOUR CORE PILLARS OF METHODOLOGY: ACTIVATION, STRENGTH, ACCESSORY, AND CONDITIONING.
This is a comprehensive program that focuses on strength, conditioning, and mobility and is designed to help you achieve your goals safely, efficiently, and consistently. While the training is group focused, it is adaptable to every individual to better suit your fitness and experience level. We will meet you wherever you are on your fitness journey and guide you every step of the way.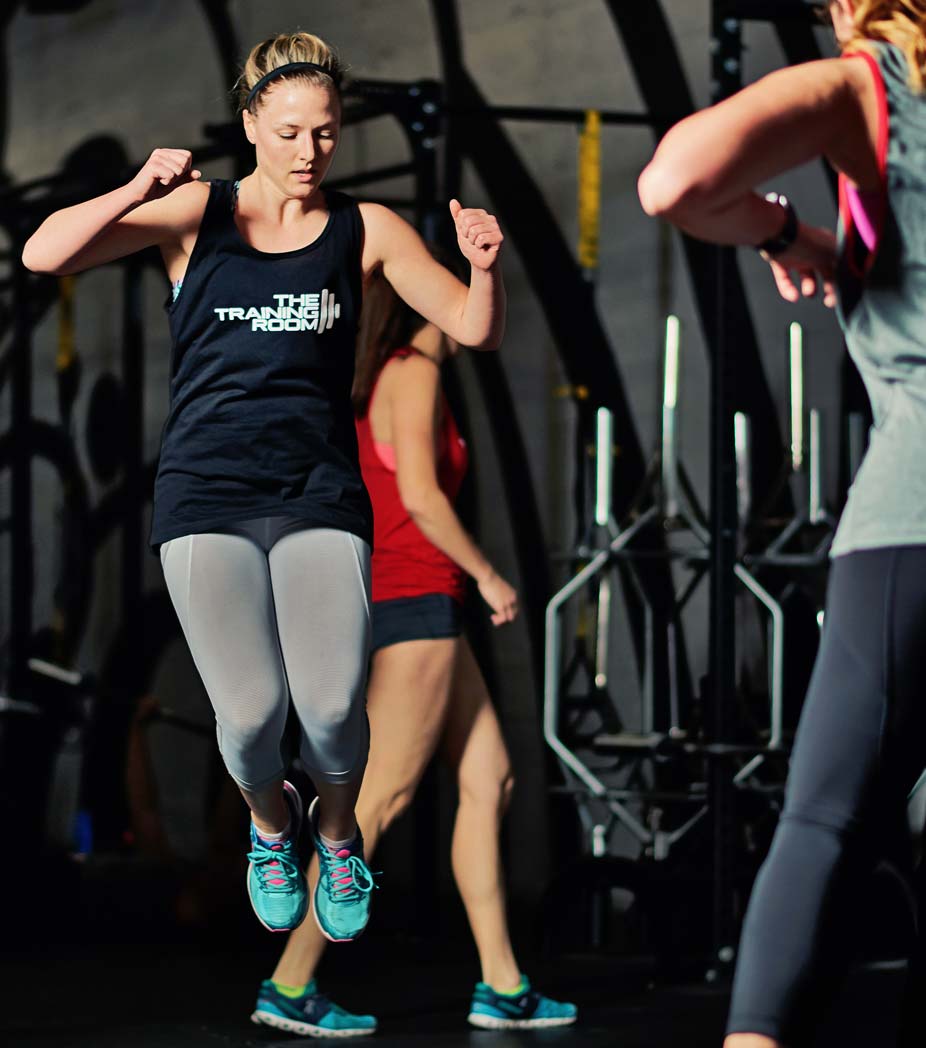 A functional HIIT class not only checks the box for your hour in the gym, but has the potential to transform the remaining 23 hours of your day as well.
LEAN is the ultimate sweat session. It is 30 minutes of functional strength and 30 minutes of conditioning and core! It follows the same methodology as our STRONG program, which features our four core pillars: activation, strength, accessory, and conditioning. This will allow you to see results effectively and consistently, while keeping the injury risk as low as possible. There are no barbells in this class and it is adaptable to all fitness levels.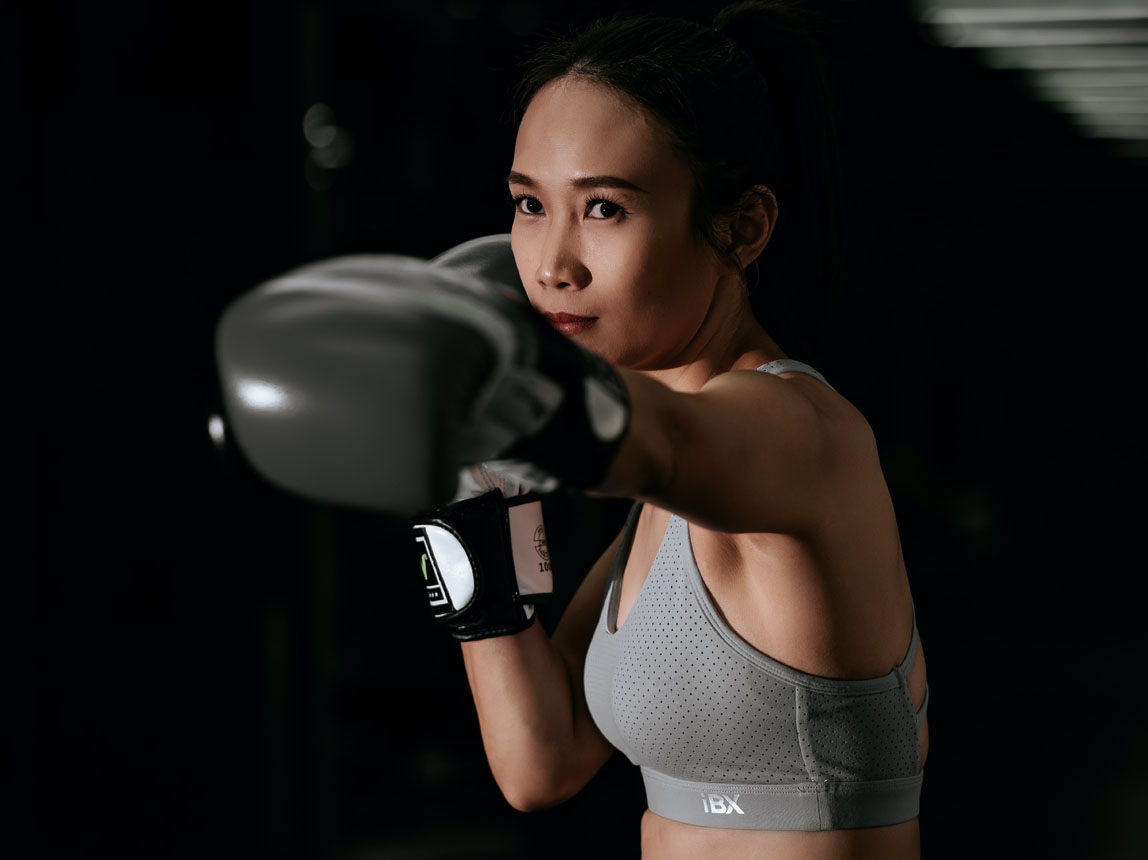 BOXING +
STRENGTH
Our Boxing and Strength class is a dynamic fusion of two powerful disciplines. For the first 30 minutes, you'll dive into the art of boxing, where you'll refine your technique, work the bags, and unleash your inner fighter. It's a fantastic cardiovascular workout that hones your coordination and builds resilience. In the second half of the class, we transition to strength training, focusing on building functional strength and muscle tone. This balanced combination ensures you not only develop striking skills but also leave each session feeling stronger and more empowered.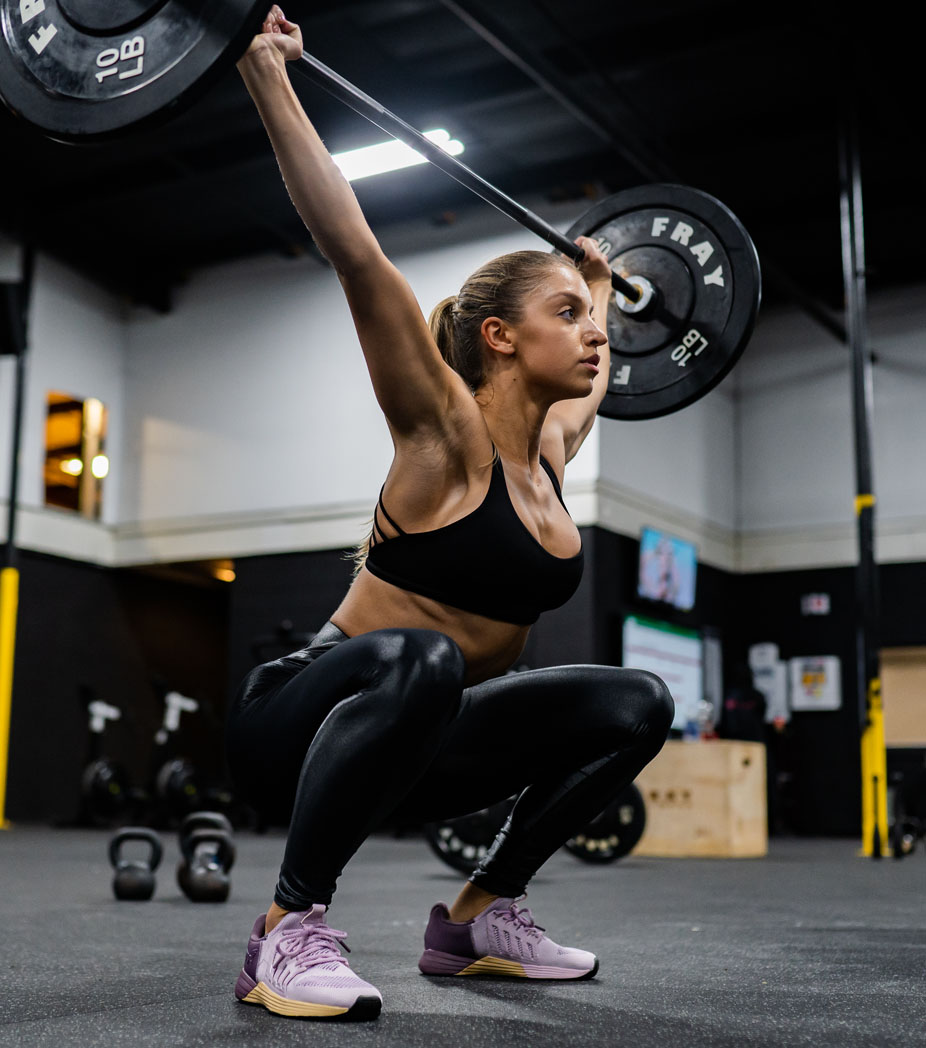 FOUNDATIONAL
STRENGTH
Building a strong foundation is not only the key to developing a bulletproof body, but also growing the confidence to execute the main lifts with or without your coach by your side. The three main lifts covered in Coach Madeleine's classes are squat, bench press, and deadlift. On Mondays, we push (squat and bench press), and on Wednesdays, we pull (deadlift). Combined with accessory movements and conditioning work, two days of class will have all of your weightlifting bases covered for the week. This class is beginner-friendly, but also the perfect environment for experienced weightlifters to join in for a seriously strength-focused class.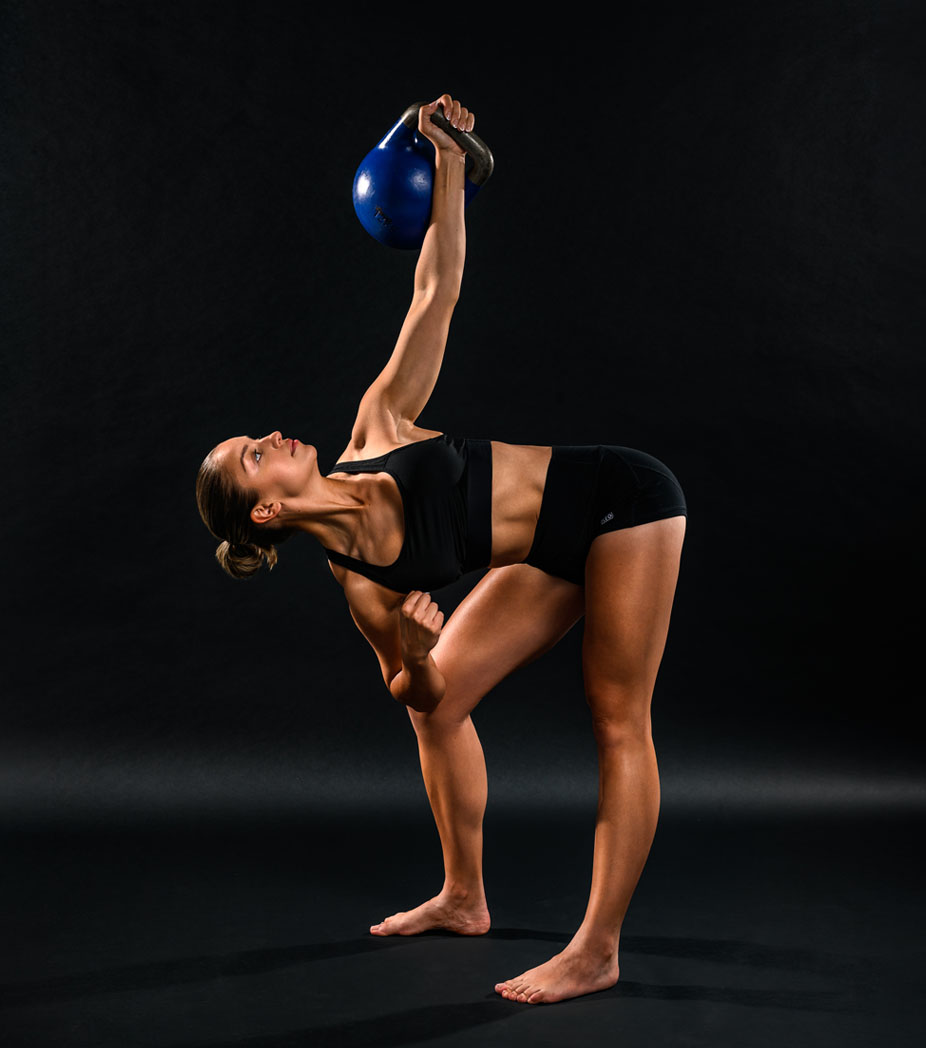 MADDIE'S
KETTLEBELL
CLUB
Kettleclub was founded by Madeleine Conti in January 2021 and completely changed the trajectory of her training future, both with her clients and with herself. The combination of kettlebell movements and animal flow is the perfect pairing of strength, conditioning, and cognitive stimulation to not only offer a great workout, but also to train the mind to think more critically and in turn, challenge the body in a more athletic way than your typical strength class. By learning single kettlebell skills and slowly building unique complexes and flows over the course of the hour, it makes this class perfect for all levels, ranging from those who have never touched a kettlebell to others who have been working with kettlebells for years.
REB3L
GROOVE
Driven by beats, sweat, and community, REB3L® reveals your power, creates confidence, and builds strength through high intensity, fun full body workouts. REB3L® GROOVE torches calories through HIIT style dance-based cardio.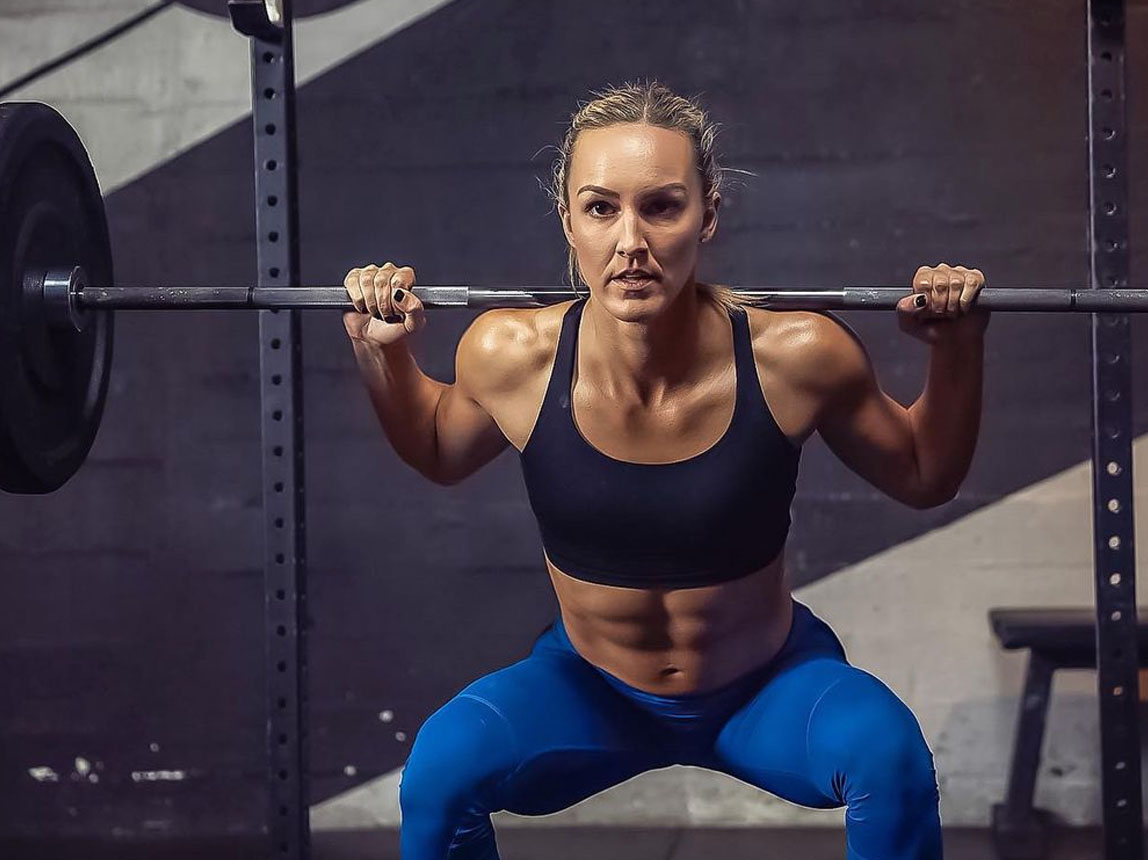 Discover the strength within you in our Starting Strong class. This class is tailored for women seeking effective and efficient workouts, whether you prefer working with dumbbells, kettlebells, or barbells. Each class focuses on safe and correct exercise techniques, providing a supportive environment for women of all fitness levels. Whether you're new to strength training or have experience, this class offers a welcoming space to improve your strength and technique and overall well-being.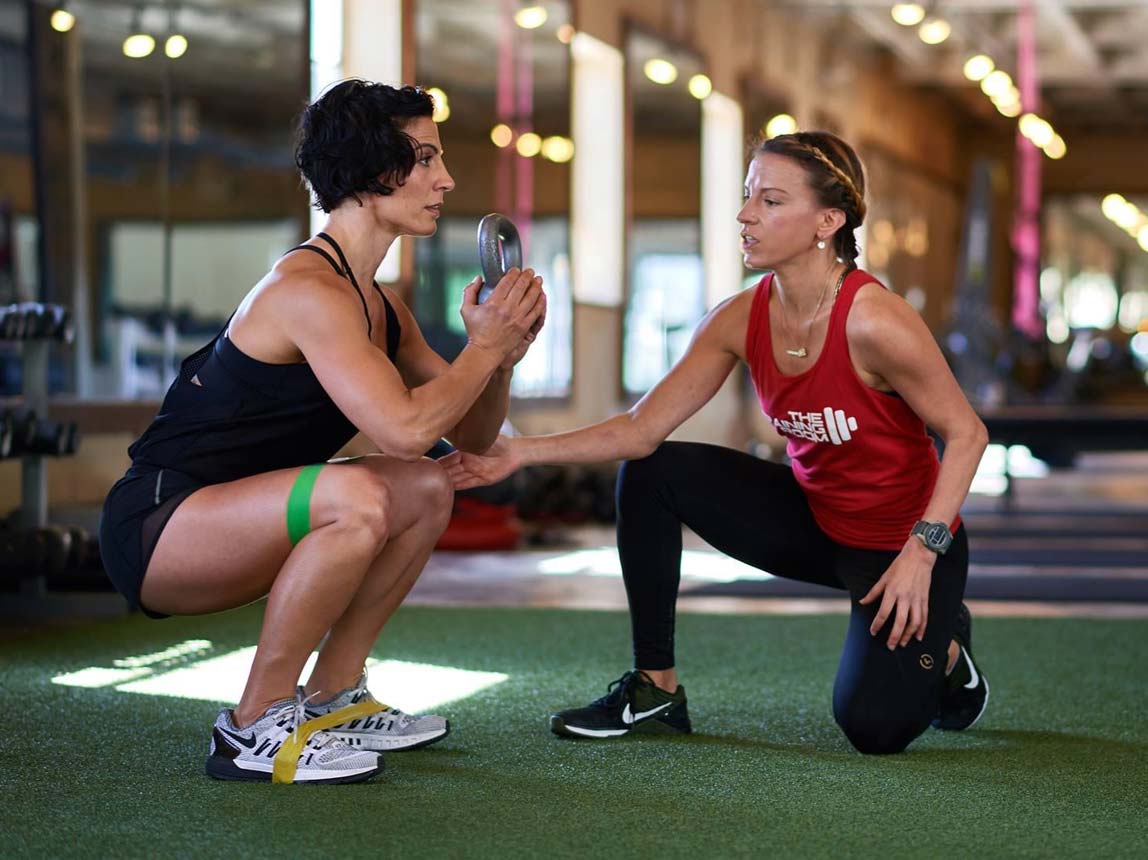 PERSONAL
TRAINING
Group fitness isn't for everyone. Some people prefer a more exclusive training experience and we get that! We pride ourselves on quality coaching, teaching, and training and we know beyond a shadow of a doubt that our group of personal trainers is the best in Atlanta. Each trainer comes from a different background and has a variety of unique experiences and certifications, so we know no matter your goal we have someone just right for you.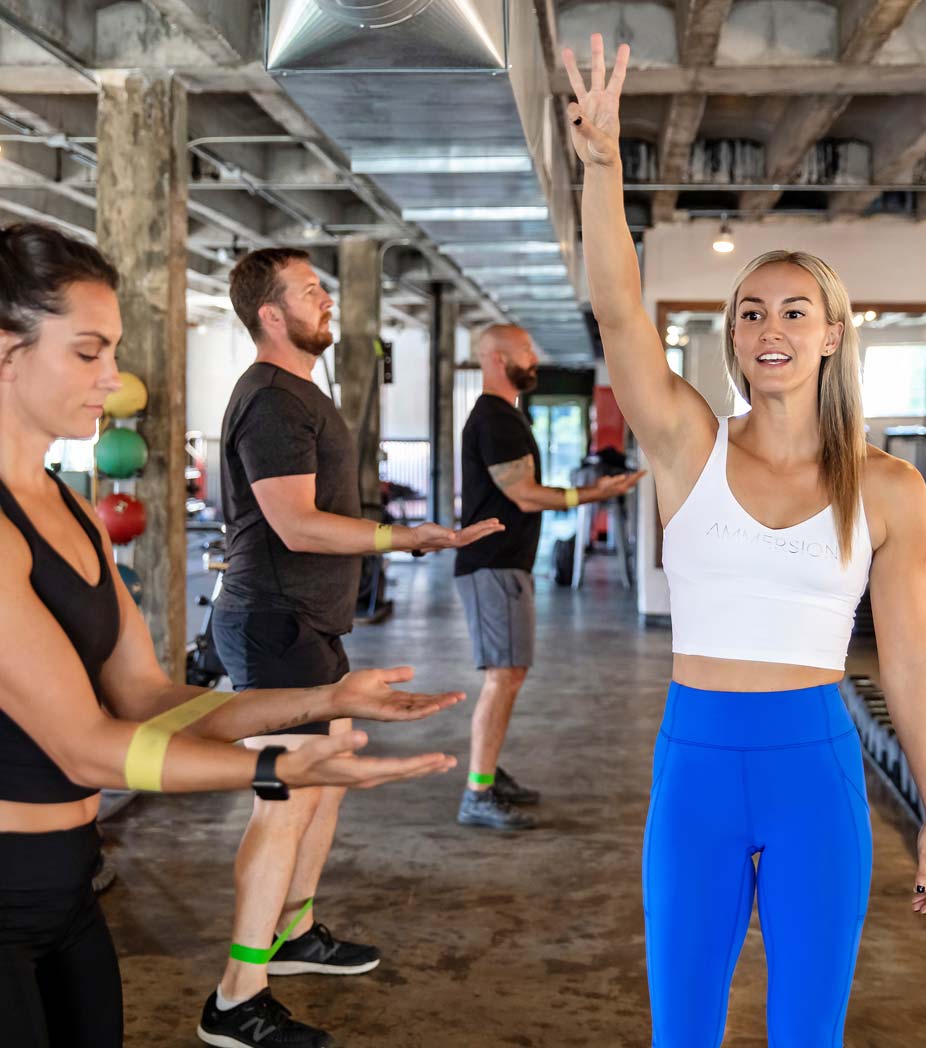 AMMERSION
Ammersion is program that features a customized nutrition program paired with workouts created by Amber Goppert. This is an immersive program that is really a lifestyle change, unlike 30-day resets or cleanses. More information will be available soon.
If you would like to inquire about more details, please
email Amber
directly.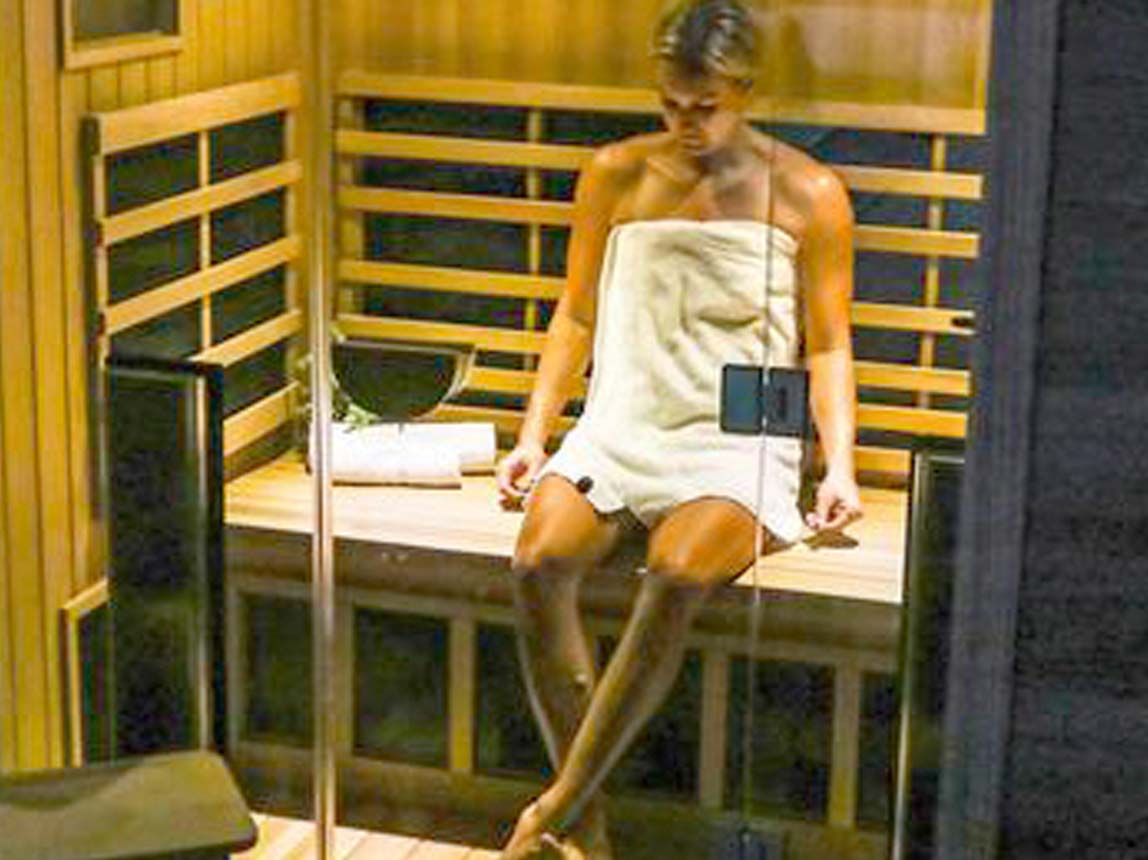 INFRARED
SAUNAS
Where traditional saunas use heating elements to raise the temperature of the air inside, infrared saunas use infrared light to heat your body while the air around you stays unchanged. The result is your core temperature rising without having to sit in a room where the ambient temperature is close to 200 degrees Fahrenheit. Saunas use heat or steam to create an atmosphere that will raise your core body temperature. You'll sweat and your heart rate will increase to pump more blood to your skin. This is your body's way of cooling you down. The idea is that this process mimics the effects of exercise and provides similar health benefits.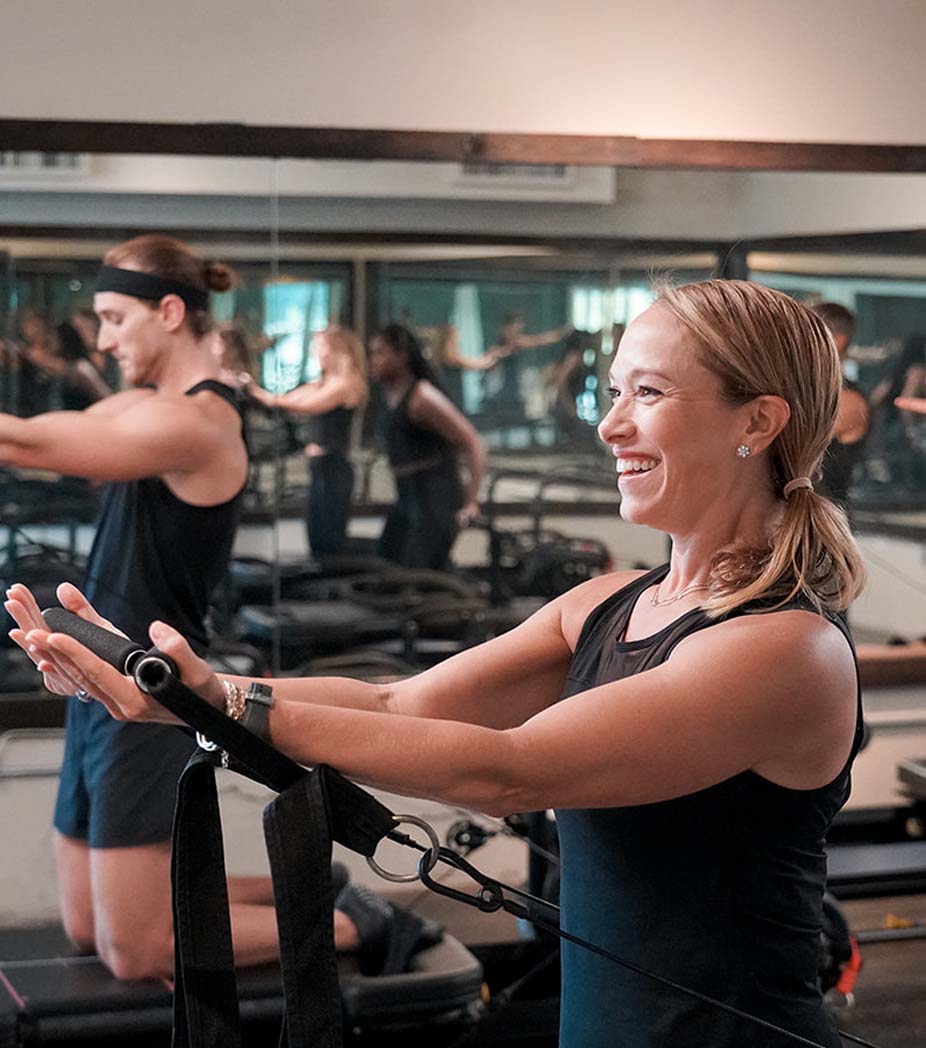 PILATES
HipFit Pilates at The Training Room is high intensity, low impact pilates. This workout integrates the key elements of resistance and counter-resistance in a sequence that allows you to get the most out of each move. It encourages maximum exertion of one muscle group at a time in a low-impact workout that reduces the risk of injury, allowing individuals with injuries to participate while challenging EVERYONE no matter their physical fitness level. Everyone is welcome!